Please carefully choose the right size according to the detailed size chart in the description 
Use your measurements and the chart below to determine your ring size.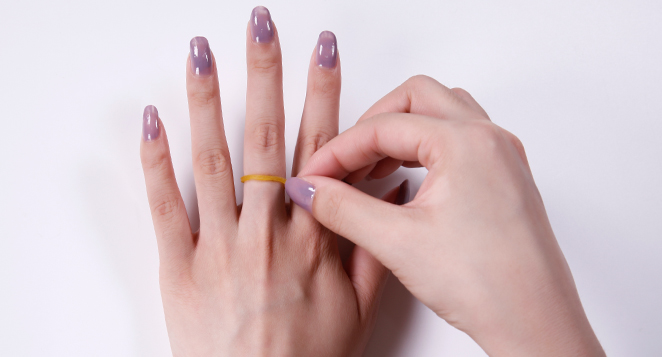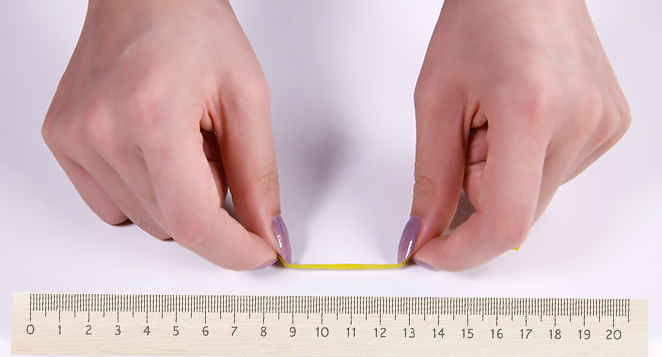 This is a chart that will be extremely helpful for you to determine the ring size that you need. You can either make use of a tape or a small piece of string to measure the area that will be occupied by the ring. When it becomes a complete circle, make a mark on such string. This will be helpful for you to compare with the chart that is mentioned below.
Tips to measure your ring size
Do not measure your fingers when they are cold. Then your fingers are smaller.
It is also not convenient to measure your finger on a very hot summer day
If your knuckles are very large, it is best to choose a larger size..
Measure your fingers at the end of the day.
Please note the ring size of each hand can be different.
If the ring has a stone, it is important to measure the size as exact as possible otherwise the ring will turn.
The string should be tightened to the correct mm.
Example: !f the measurement result is 60 mm, choose 9# ( smaller size)
If still not sure, t

he very best way to know your correct 

ring size

 is to 

go

 to a local 

jewelry store

 and ask them to measure your 

ring size

 for you. Any 

jewelry store will

 gladly 

do

 that for you.
Advice for buying a ring as a gift
Buying a ring as a gift can be tricky because you may not know the correct ring size. You can find out the ring size in different ways
(unnoticed).
Ask your partner, friends or family of the person if they know the ring size.

Borrow one of the rings of the person (the correct finger) and measure it as described above

Choose a ring that is adjustable in size.
Resizeable/Adjustable Rings in our Portfolio
Size adjustable ring , with an opening at the bottom, Can fit finger sizes
Size :Free Size (can adjust size 6 to size 10)
Customer don't have to choose the ring size. You can enlarge and reduce the size of the ring to fit your finger
Customers can adjust the ring size themselves. Adjustable rings are just much more versatile than traditional rings!
How do resizable rings work?
It entails the jeweler stretching the metal, and this can only be done up to half a size larger. If you need it to be larger than that, the jeweler will cut the band and add in an extra piece of metal, which they will then solder, clean and polish. As with making a ring smaller, simple bands are easier to make larger.
All rings, except for plated rings, can be resized! That means that any solid gold, sterling silver, brass, or platinum ring can easily be resized. If a ring is plated with gold or silver, it's not possible to have the piece resized as the resizing process will ruin the plating and in turn the actual ring.
If you are not sure  whether resizable ring is suitable for you, please contact us before purchasing your ring by sending a message to 
ringsuniversesales@gmail.com.